"When a man is tired of London, he is tired of life".
There is still a lot of truth in the words of Samuel Johnson but what mostly makes Londoners tired today is traffic congestion and time-consuming commutes to and from work.
Like other cities across Europe and around the world, London is plagued by problems associated with the gridlock caused by too many cars on the roads and an overloaded public transport system that struggles to meet demand and serve all areas of the city well.
Every day, millions of people spend way too much of their time creeping a little closer to a green light or counting the stops until they can finally step off an overcrowded tube and start the next leg of their journey to a classroom or an office. With one hand on the steering wheel or holding onto something while standing and the other hand endlessly scrolling through meaningless distractions on their phones, they are forced to find ways to pass the time until they finally reach their destinations.
In 2011, one of those millions was Martin Piatkowski, who came to London from his native Poland to study Msc Technology Entrepreneurship at University College London (UCL). While considering options for a dissertation to help him complete his degree, he was drawn to the idea of using technology to combat a problem that literally surrounded him during his time in the British capital—congestion in large cities. This flash of inspiration was the seed that has grown into today's JIVR.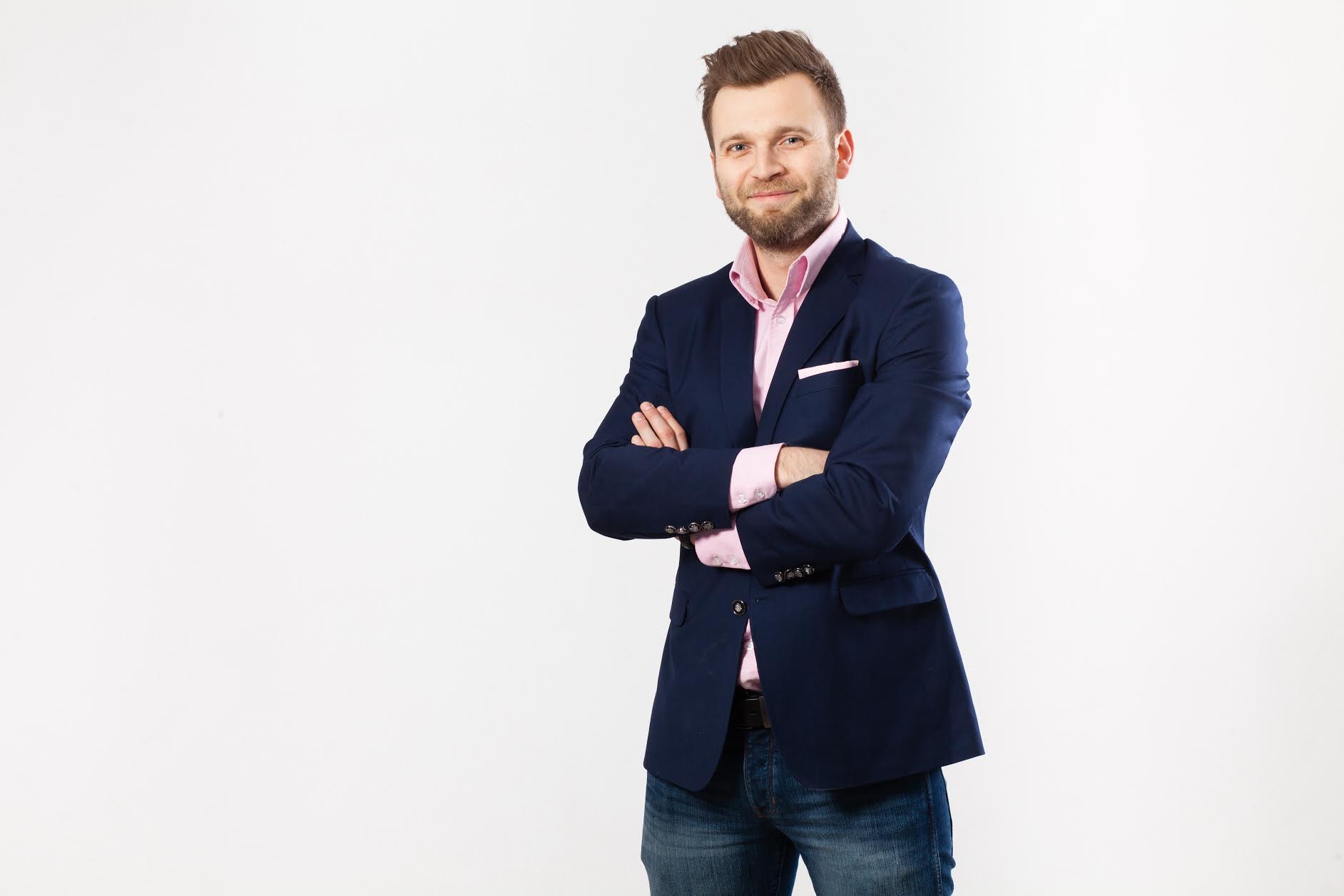 But let's not jump ahead yet. This period in the history of the company was crucial in forging its identity and the mission that it continues to pursue.
Marcin was driven by the idea that the right technology could help to solve the problems of urban transport but, in those early days, he wasn't sure of what physical form that technology would take. His first point of departure was actually a concept for a folding electric motorcycle or scooter. For insights and direction, he turned to market research and the feedback was as clear as it was disappointing—there was very little enthusiasm for the idea.
Still, there were indications that certain elements of Marcin's vision did resonate with a commuting public open to new options. Upon closer inspection of the data, Marcin found that the "electric" part of "electric motorcycle" enjoyed interest and support while it was the "motorcycle" half that failed to impress. Also, the consensus seemed to be that idea of getting around on two wheels had some appeal but just not in the form of a motorcycle, with their licensing issues and legal regulations. Maybe adding electric power and a folding feature to something a bit more familiar and accessible to a wider audience would be just the thing?
After all, this was a theme that often appeared in the market research Marcin conducted—people were already comfortable with the idea of riding a bike but were reluctant to make some of the lifestyle compromises that came with them. How was a city worker, subject to dress codes, supposed to manage with the physical effort required by traditional bikes? How could they bring them along on public transport during mixed commutes? Conventional bikes, with their size and greasy chains, were simply too much trouble and presented unique challenges to someone who worked in an office environment.
What about an electric, folding and chainless bicycle?
This is when JIVR hit first gear.
This time, the feedback was overwhelmingly positive. The idea of a folding, electric bike was now the way forward. With this fundamental aspect of his plan now in place, and with the market research to back it up, it was time for Marcin to focus on the transition from concept to product development and, from there, continuing on the path towards fulfilling his goal of solving the problem of urban congestion.
Marcin formally set up JIVR as a company together with two colleagues, James and Alberto. They both later took the talents they brought to JIVR's design to the premium car market, finding positions with Bentley and McLaren.
The next two years were a whirlwind of competitions, recognition from the business community and media attention. It started with UCL supporting the project with funding and recognition in a number of tech and business competitions. One of them resulted in an invitation to Downing Street and a meeting with British Prime Minister David Cameron.
The next big step in our story came in the form of CrowdCube and an initial round of funding. Investors put forward €200,000 as an early sign of confidence that Marcin had come up with a solution with massive potential for addressing the problem of urban congestion. The news of a folding, electric bike attracting this kind of backing got the attention of several media outlets, including TechCrunch. JIVR also won the 2013 Product of the Year on CrowdCube.
With funding lined up, the last remaining step in this stage of JIVR's development was bringing proven commercial experience on board. Knowing what kind of backgrounds would help to shape JIVR into the kind of company he envisioned, Marcin approached three accomplished professionals with an invitation to join JIVR's board.
Marcin managed to attract a team that any early-stage project would be excited to welcome. Cristiano Carlutti, then VP of Sales at Tesla, brought his expertise in introducing revolutionary products to the market. Advice for branding for JIVR would come from Fiona McAnena, Vice President of Innovation at PepsiCo. Lastly, James Calvert, veteran marketer associated with brands like BMW and Jaguar, would guide JIVR's commercial debut.
As 2014 came to an end, the time had come for JIVR to take on the challenge of moving into production and solving the riddles of logistics and sourcing. On top of that, there was the issue of finding and attracting the unique combination of experience and know-how that crafting the JIVR would require. The number of pieces in the puzzle was about to increase dramatically and, with a team of extremely capable advisors behind him, Marcin was about to lead JIVR into the most demanding stage of its development yet.
But of all the tough questions facing the JIVR team at this point, there was one that was extremely easy to answer. The natural, obvious choice for the location of JIVR's manufacturing base was already a very familiar location.
Coming Home
No one can blame you if you've never heard of Mielec, Poland. As a native son of this small town in the southern part of the country, Marcin Piatkowski will tell you that it's a lovely place to grow up and to live but even he will admit that there's not much for the casual tourist. Then again, some places are full of attractions for a different kind of visitor.
There are a number of professional communities around the world that are very familiar with Mielec and plenty of people who know the name even though they've never been there. This results from the fact that Mielec has long been an important global centre for design and manufacturing in the aerospace, transport and defence industries. Well known names like Lockheed Martin and Advanced military technology, ultra-high-end automotive products and precision machinery, among other things, all move from drawing board to production line in Mielec.
It's no wonder the locals say they've got "grease and aluminium filings" running in their blood.
This environment where so many professionals worked at the intersection of design and technology was the backdrop for Marcin's early contact with the world of people who know how to master steel and make machines fly. An atmosphere filled with metals, motors and machinery extended into Marcin's home to inspire his early hobbies and interests, which he shared with his father, a mechanical designer.
Mielec was the perfect place to get to work on the first JIVR prototype, a process full of false starts, frustrating problems and do-overs. But it was also the perfect opportunity to examine every aspect of the JIVR in detail while examining how the theory of the design met the reality of a road test.
In those long, often late hours spend in his father's garage, Marcin was able refine certain mechanical and design elements while testing what worked and what didn't. After several months, the result represented a huge step in the history of our company. The first fully functional prototype, built by hand and with paint that was barely dry, hit the streets of Mielec in 2015.
JIVR had reached the point of being able to take advantage of the opportunities presented by modern sources of funding platforms like Kickstarter. JIVR already had sufficient financial backing but Kickstarter was a chance not only for additional resources through pre-sales, but to also get an idea of the kind of reception it would get from the public. The feedback would be at least as useful as any money pledged for future orders when the JIVR was ready.
The Kickstarter campaign in 2015 turned out to be a huge success, with over two hundred backers pledging more than €140,000. It went so well that it showed up on the radar of a number of media outlets, including TechCrunch, VentureBeat, The Guardian and the BBC.
Heading towards 2016, the final pieces of the manufacturing process were falling into place in Mielec. Also around this time, more recognition for JIVR poured in as Marcin was named part of Forbes Magazine's "30 Under 30" list and profiled as one of the world's leading "Innovators Under 35" by MIT Technology Review.
As if that weren't enough, Marcin was also contacted by the Polish Ministry of Economic Affairs and asked to advise them on the subject of electric vehicles, a position he still holds today.
The prototype had proven to be viable, the funding was there and ready, Kickstarter loved JIVR, some of the biggest names in tech and financial media were interested and a production facility was opening in the shadow of some of the most specialised human and manufacturing capital in the world. Even the Polish government was asking for advice. Things were looking good and the time had come to take another big step in the development of the company.
This is when JIVR hit second gear.
Speeding up & going global
Seeing the first batch of finished JIVR's come off the production line was reason for celebration but it was also a signal for Marcin to pack his bags. The plan was to get the bikes in the hands of several early backers and beta testers and Marcin was going to make many of the deliveries himself to make sure that everyone fully understood how to use and enjoy the world's first folding, electric chainless bike. When it was all done, JIVR bikes were delivered to forty cities on three continents, from Hawaii to Toronto to Berlin and many points in between.
Soon after this, the first reviews of JIVR began to appear along with another wave of media interest. At an event in Warsaw promoting business links between Poland and the UK, Marcin had an opportunity to share the benefits of the JIVR with two people who were very familiar with the problems of congestion in London, Prince William and the Duchess of Cambridge:
As 2017 drew to a close, JIVR passed another milestone in its growth in style. The first bikes shipped from our manufacturing facility went straight to Netflix and appeared in their production of Altered Carbon.
Going into the second half of 2018, the beta stage of production is finished and our manufacturing plant in Mielec is running on all cylinders. We've also just closed Series A fundraising to propel JIVR forward, with one and a half million euros raised from private and institutional investors.
Moving forward, JIVR remains committed to improving the lives of city dwellers around the world and finding solutions to challenges like traffic congestion. We've come a long since those early days in London and we are proud of being able to help urban residents more easily navigate their way through crowded city streets while maintaining the lifestyle they want.
We're excited about what the future holds, grateful for the support we continue to receive and looking forward to moving up to the next gear in our story.